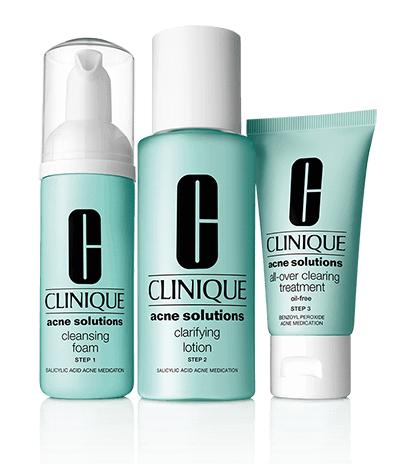 Acne Solutions™ Clear Skin System Starter Kit
Skin Types:
I, II, III, IV
Three days, 37% clearer skin-and that's just the beginning.
It's gentle, non-irritating. But so effective you'll see fewer blemishes, smaller-looking pores, skin that's less oily or red.
Includes:
Acne Solutions Cleansing Foam, 50 ml
Acne Solutions Clarifying Lotion, 100 ml
Acne Solutions All-Over Clearing Treatment, 30 ml
Have a product or beauty question?
All
Very Dry to Dry
Dry Combination
Combination Oily
Oily
Consultants Recommend