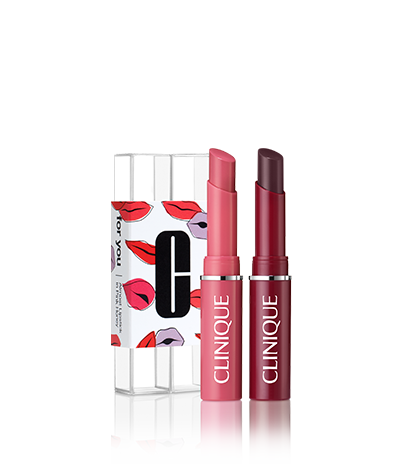 For You, For Me
Skin Types:
I, II, III, IV
What It Is
Sheer, glossy color that's unique to you. In a shareable duo.
A value of $24.50.

What It Does
Almost Lipstick merges transparent pigment with the unique, natural tone of your lips to create a shade that's all your own. In two shades: one to keep, one to give.

Set Includes
Almost Lipstick in Black Honey and Pink Honey, 0.04oz/1.2g each
Have a product or beauty question?
Ratings & Reviews
Ask & Answer
All
Very Dry to Dry
Dry Combination
Combination Oily
Oily
Consultants Recommend