One mask or two?
Clinique masks are formulated to solve a single skin concern. For a customized mini-spa moment, apply when and where needed—and enjoy a targeted treatment boost.
Meet the
problem-solvers.
Choose one of these available problem solvers.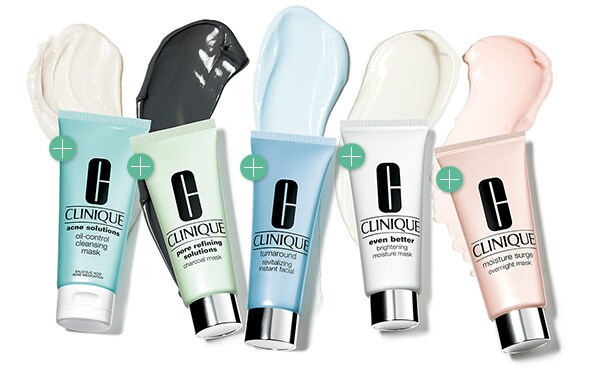 Mix and Mask.
Click below to explore.
Intensive formulas, impressive results.
Shop our mix and mask duos.