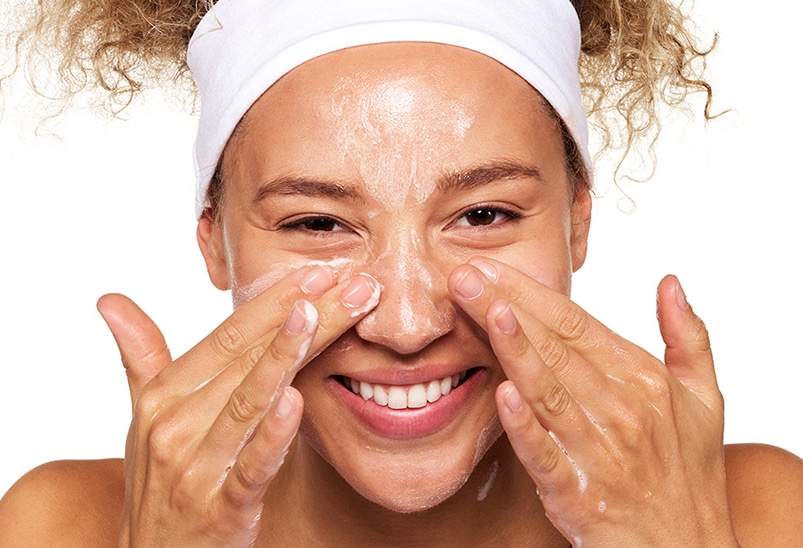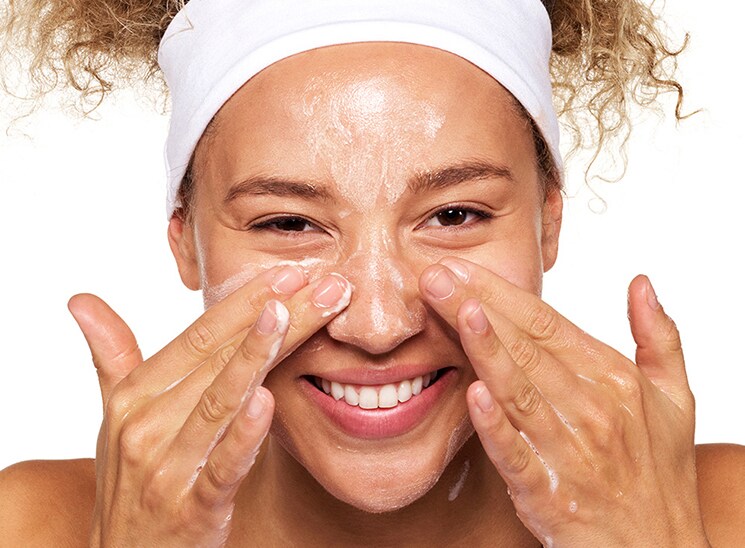 1-Minute Hack to Brighter Looking Skin
Traditionally used as a cleanser, Clinique Fresh Pressed Renewing Powder Cleanser can also be left on skin as a mask to reveal an instantly brighter and rejuvenated look.
Dealing with a dull-skin day? Prepping for a big event? Reach for vitamin C. It's one of the most potent and effective skincare ingredients—and a dermatologist favorite—when it comes to helping restore skin's radiance and luminosity.

Fresh Pressed Renewing Powder Cleanser with Pure Vitamin C is an easy way to get your daily dose of skin-renewing exfoliation. It's loaded with vitamin C, as well as kaolin clay to absorb oil, dirt, and pollutants, and salicylic acid to slough off dead surface skin cells and reveal softer, smoother skin. The water-activated powder formula comes in perfectly portioned, single-use packets, so you always get the freshest form of vitamin C with every wash.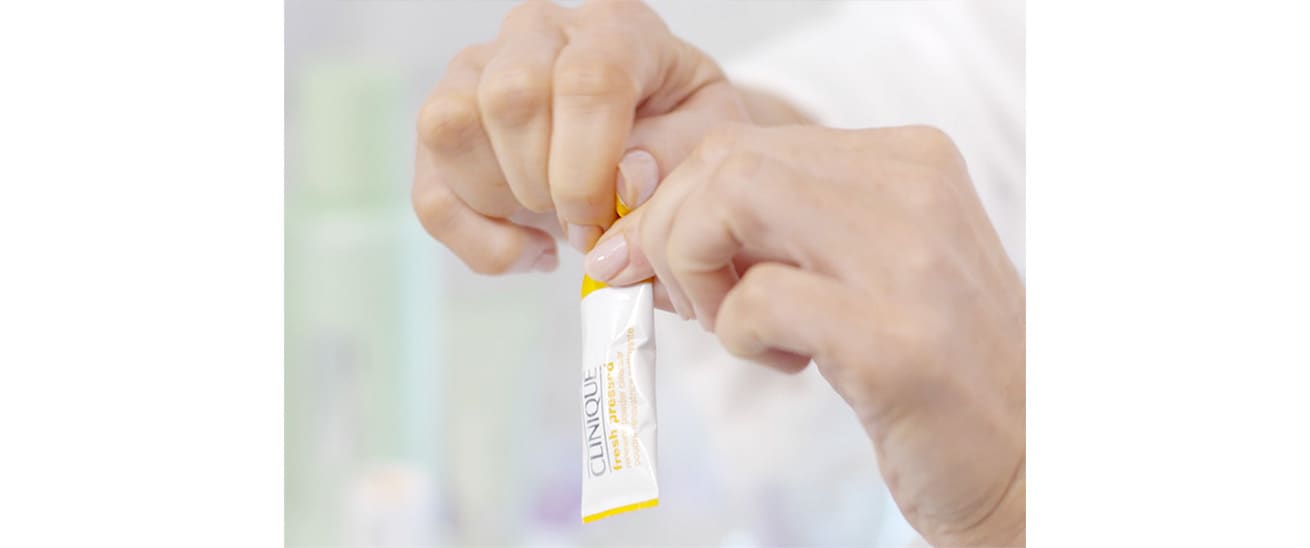 Here's a hack for when you need that extra glow boost STAT: Start with makeup-free skin. Wet your hands and pour a single packet into your palm, then add a few more drops of water to create a rich, creamy leather. Gently massage it over your entire face, avoiding your eyes. Then simply leave it on for 1 minute. Rinse it all off to reveal instantly awakened, noticeably more radiant skin.

Photos: Brayden Olsen | Words: Julie Redfern Davis