What is the skin's microbiome? It plays a key role in having clear, healthy looking skin. Here is everything you need know.

What is the skin microbiome?
"Your skin's microbiome is the world of microorganisms, like bacteria, that live on skin. In fact, there can be over one million microbes on just one square inch of skin. But don't worry—that's normal," says Clinique Derm Pro Dr. Michelle Henry, a board-certified dermatologist based in New York City. This invisible ecosystem of living organisms is extremely diverse. "But if there's an imbalance, it can become a problem," explains Dr. Tom Mammone, Vice President of Skin Physiology and Pharmacology at Clinique. "Like having a balance of organisms in the gut is important, we know that a balance in skin's microbiome is also important," he adds.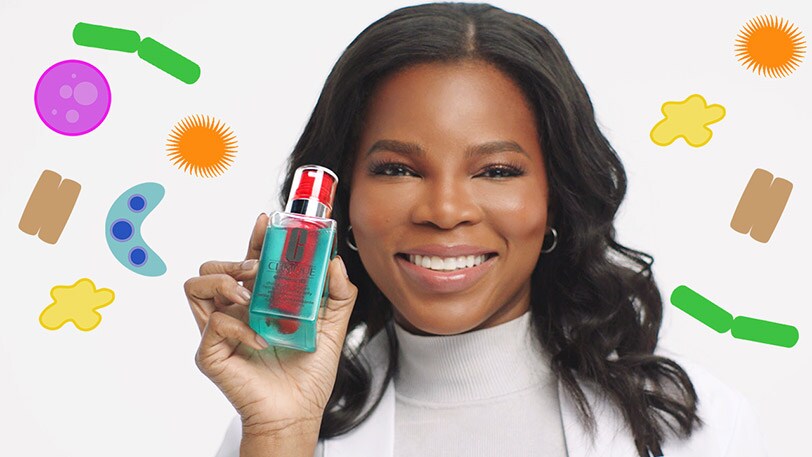 What happens when your skin microbiome is imbalanced?
If your skin microbiome isn't in harmony, it can disrupt your skin barrier, which is your first line of defense against free-radical damage caused by all the external aggressors your skin must fend off every day. This can lead to skin imperfections, such as congestion, oily patches, redness, bumps and uneven skin texture. Your skin can also look and feel dry and irritated.

What can throw the skin's microbiome off balance?
Many factors can affect your skin microbiome, such as age, lifestyle, environment, pollution, stress, and diet.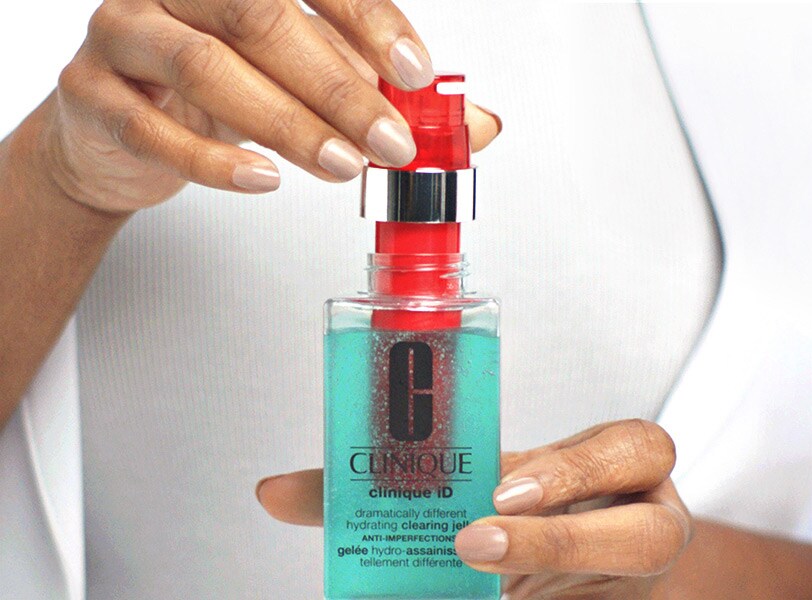 How can you support the balance of the skin's microbiome?
"Using a moisturizer with probiotics soothes and strengthens your skin to help maintain balance, similar to how taking a probiotic helps your gut," says Dr. Henry. "We use a probiotic extract from the organism Lactobacillus plantarum that is both soothing and helps strengthen skin's barrier, thereby supporting the skin's microbiome," explains Dr. Mammone. Lactobacillus probiotic ferment is a key ingredient in Clinique iD Imperfections, developed to help support skin's natural microbiome. Also formulated with salicylic acid to gently exfoliate, and the seaweed extract, laminaria saccharina, to help control oil, this oil-free hydrator helps smooth rough skin texture, clear up congested pores, and visibly reduce irritation. The result is soothed, resilient skin that looks healthier and clearer.

What are the benefits of a balanced skin microbiome?
A balanced microbiome helps maintain the skin's barrier. A strong barrier not only means skin that it looks smoother and more glowing, but is also more resilient against dehydration and environmental stressors.