Chapped, dry lips can strike at any time. Common culprits: dry air, sun exposure, brutal cold weather, matte lipsticks, the bad habit of licking your lips, and overall dehydration. "The skin on your lips is thinner and more fragile than other parts of your body, so it's easily damaged. Plus your lips don't have any oil glands to keep them moisturized or protected from the elements, like the rest of your skin does," says Clinique Colour Pro and London-based celebrity makeup artist Florrie White. "Also, when your lips are dehydrated, they look deflated and smaller. And nothing ruins a lipstick look more than lip wrinkles and flakes." When slathering on any old lip balm lurking in the bottom of your purse just won't cut it anymore, try Florrie's easy 3-step routine for healthy, plump lips.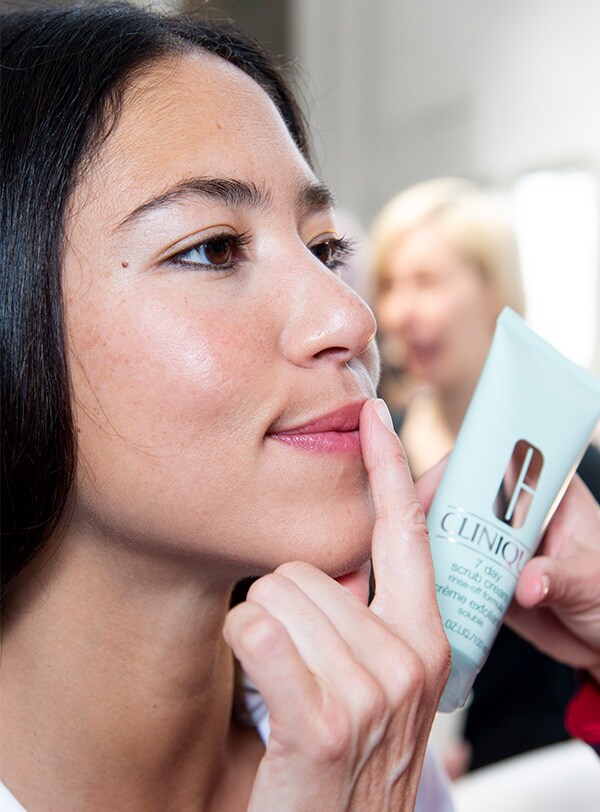 Step 1: Slough off dry flakes.
"It's important to prep your lips by removing any dry, flaky skin first," says Florrie. "This will help your lips absorb hydration better and make your lipstick application smoother." Chapped lips can be especially sensitive, so make sure to exfoliate with extra care. She used 7 Day Scrub Cream Rinse-Off Formula, a gentle face scrub that can do double duty as a lip scrub. Massage a pea sized dollop over your lips using circular motions for a minute, then wipe it off with a damp tissue. Good to know: This scrub is formulated without microbeads, parabens, phthalates or fragrance.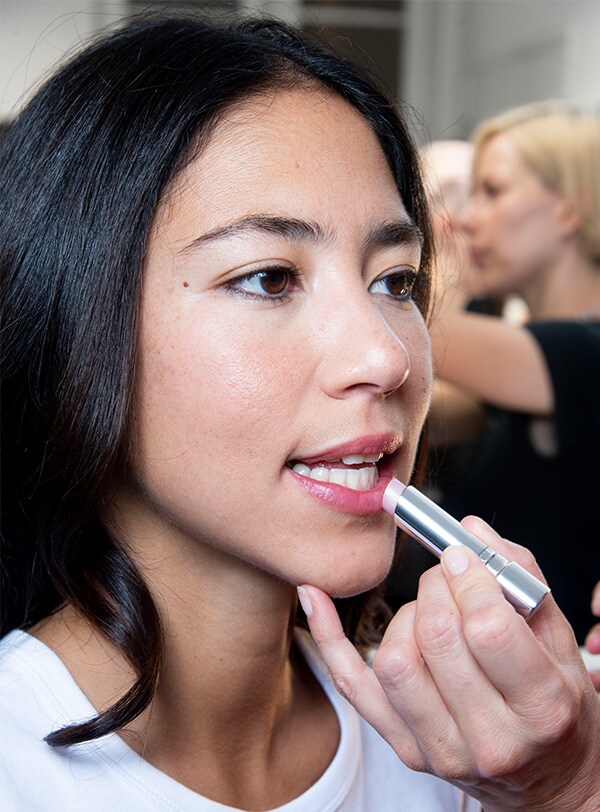 Step 2: Lock in hydration.
"Since lips can't produce their own moisture, an effective lip balm is key for long lasting hydration," says Florrie. Repairwear Intensive Lip Treatment is packed with nourishing shea butter as well as squalane, an emollient that helps seal in hydration and minimize moisture loss over time. "When prepping lips for lipstick, I use it as a lip mask. I apply a thick layer, then leave it on while I do the rest of the makeup," advises Florrie. "Right before I'm ready to apply lipstick, I use a tissue to blot off any excess lip treatment—this makes the lipstick look stunning."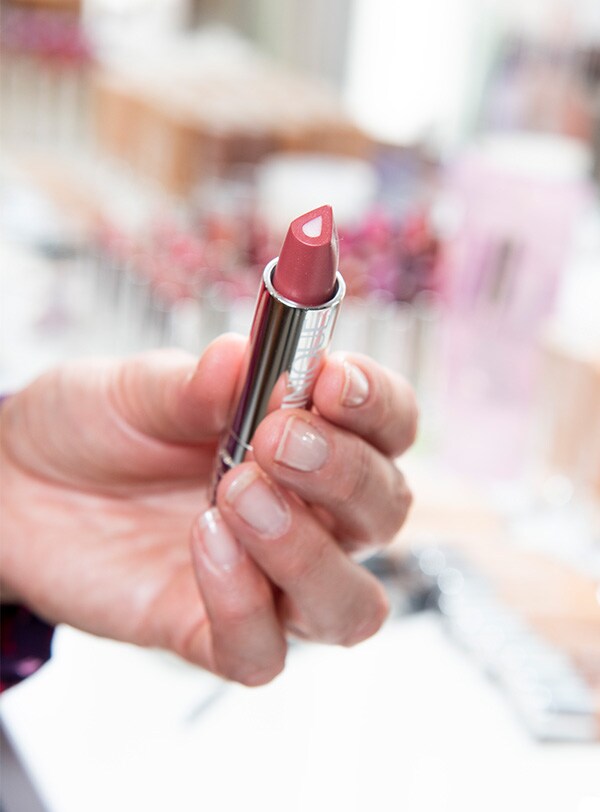 Step 3: Pick a hydrating lipstick.
"I love Dramatically Different Lipstick Shaping Lip Colour because it looks like a lipstick, but feels like a lip balm," says Florrie. At the center of the bullet is a hydrating core that's packed with conditioning shea butter and vitamin E, plus 3D optical pearls to make lips look smooth and full. To apply, Florrie first used the sculpted tip to outline lips—no need for a seperate lip liner—then the flat side to fill it in.
Photos: Luca Cannonieri | Video: Pellicule Film