There's nothing prettier than a pink lip. It's fun, flirty, and super feminine. But what do you do when you want to wear pink, without feeling so sweet? It all comes down to the shade. Pinks like bubblegum, watermelon, and fuchsia lend themselves to a bubbly vibe. On the flip side, soft, muted pinks (think borderline nude) look and feel sophisticated. Pair these pinks with gorgeous, healthy skin and a soft flush for a look that's more grown-up chic than little girl sweet. Watch how it's done, then read on for the step by step.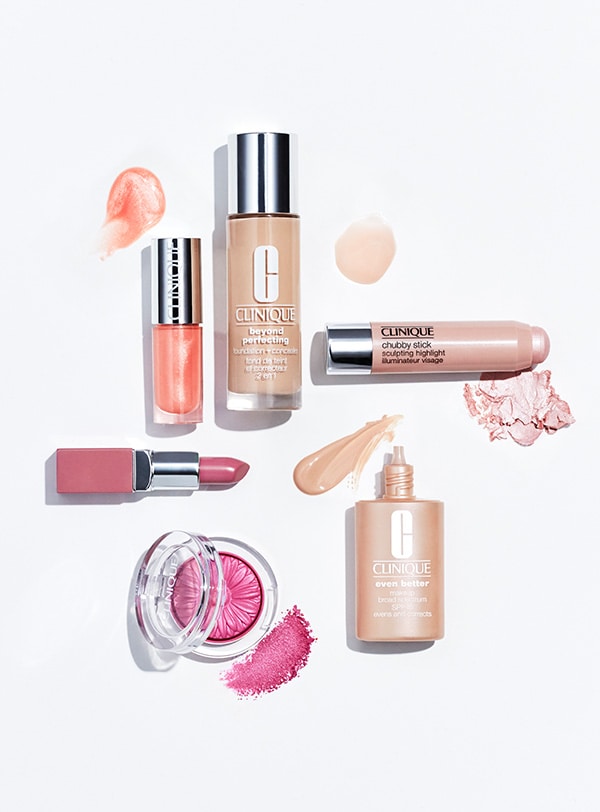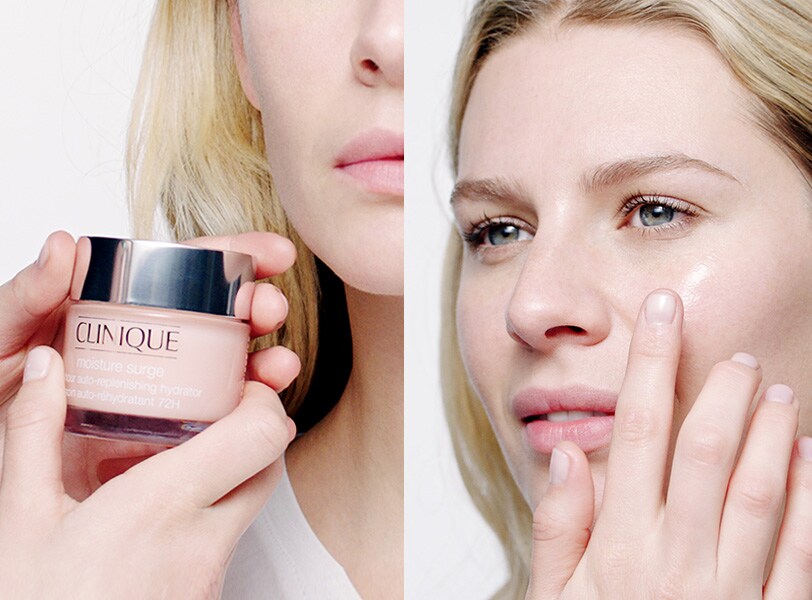 Step 2: Make your skin look its best.
Conceal imperfections and even out skin tone with Even Better Makeup Broad Spectrum SPF 15. It's dermatologist-developed to brighten and help diminish the look of dark spots, age spots, and acne scars over time. Using your fingers or a foundation brush, start in the middle of your face and blend outwards. Tip: If using your hands, warm the foundation between your fingers before applying. This helps the makeup sink in better and create a skin-like finish.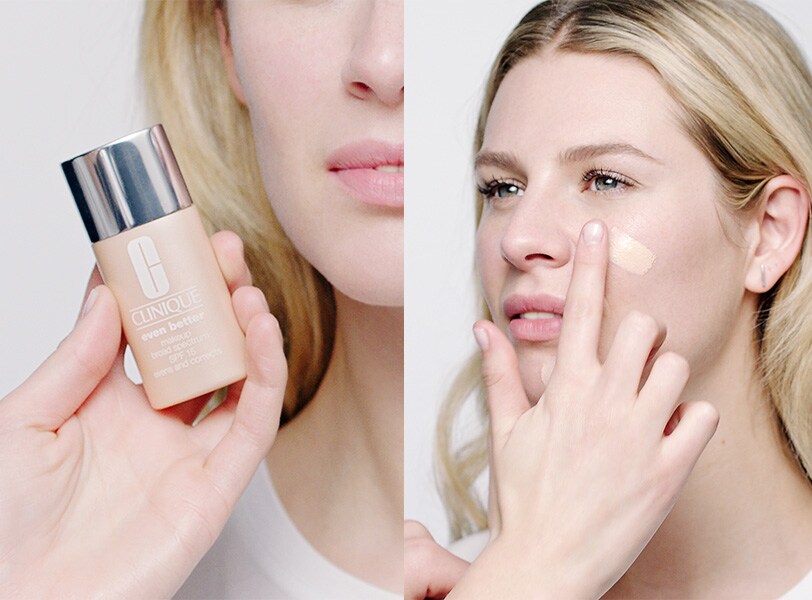 Step 3: Neutralize your natural lip color.
The natural pink tint of your lips can alter the shade of your lipstick, especially if it's a light color. Applying a full coverage concealer first, like Beyond Perfecting Foundation + Concealer, creates a blank canvas that lets the color of your lipstick ring true. Blend and press the concealer into your lips with your finger.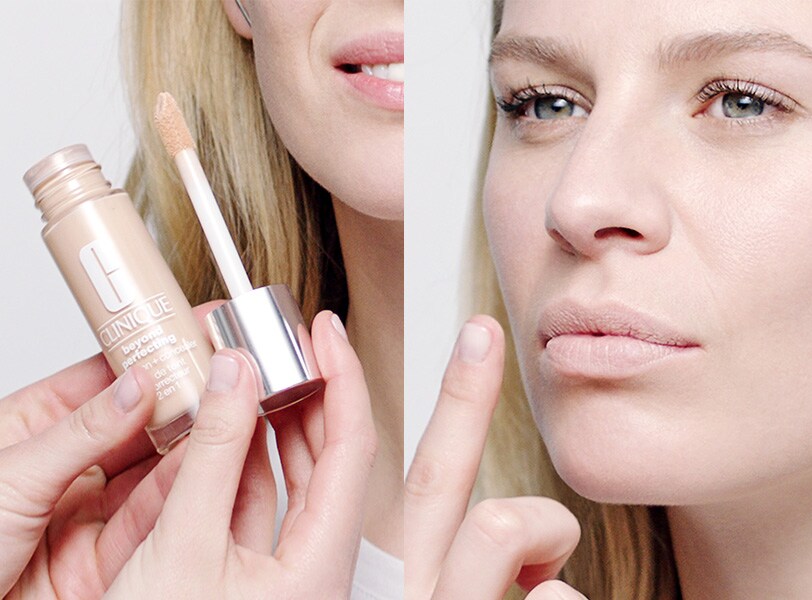 Step 4: Apply a cool-toned pale pink lipstick.
The paler the pink, the more sophisticated it reads. Pop Lip Colour + Primer in Fab Pop is a soft, cool pink that wears well on almost every skin tone. Use the tip of the bullet to outline the lip line, then fill in the center with the flatter side.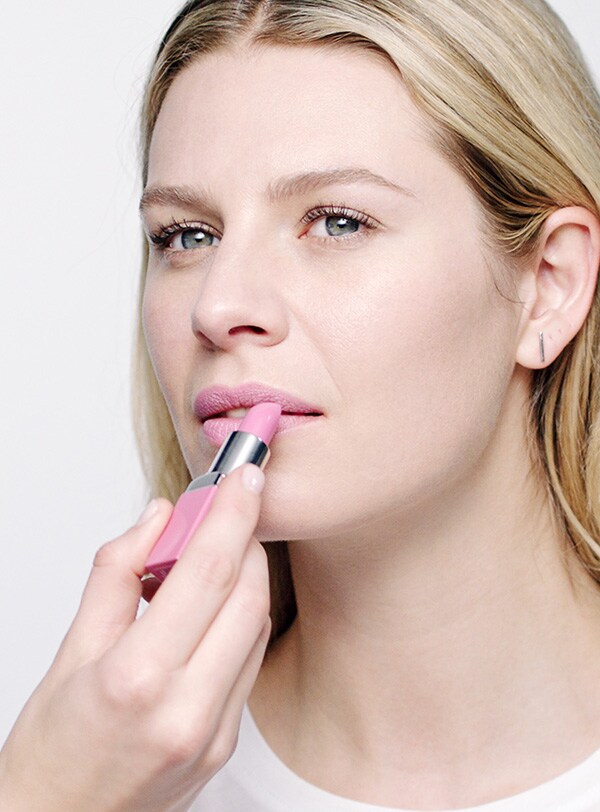 Step 5: Add dimension with sheer pink gloss.
Top lips with a high-shine gloss in a coordinating shade like Pop Splash Lip Gloss + Hydration in Air Kiss, a sheer pink with subtle shimmer. Apply a little more to the center of your lips for added dimension and fullness.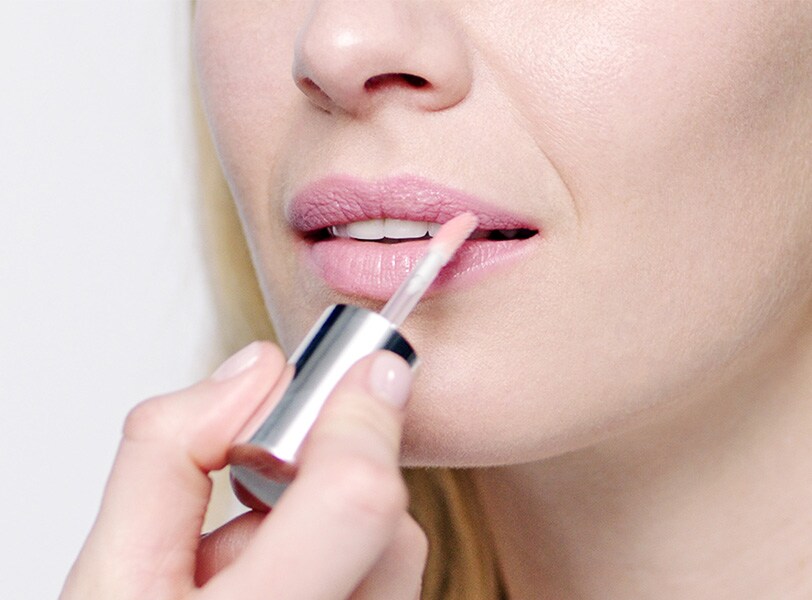 Step 6: Dust cheeks with cool pink blush.
Lightly sweep Cheek Pop in Plum Pop along the cheekbones for a soft pink flush. Tip: After swirling your brush into the blush, flick it once or twice to shake off any excess blush before applying to your cheeks. This ensures a whisper-light hint of color.
Step 7: Finish with a pop of highlight.
Play up your features with Chubby Stick Sculpting Highlight, an easy-to-apply cream highlighter stick with light-reflecting pigments. Dab and blend just above your cheekbones, down the bridge of your nose, along the brow bones, and at the inner corners of your eyes.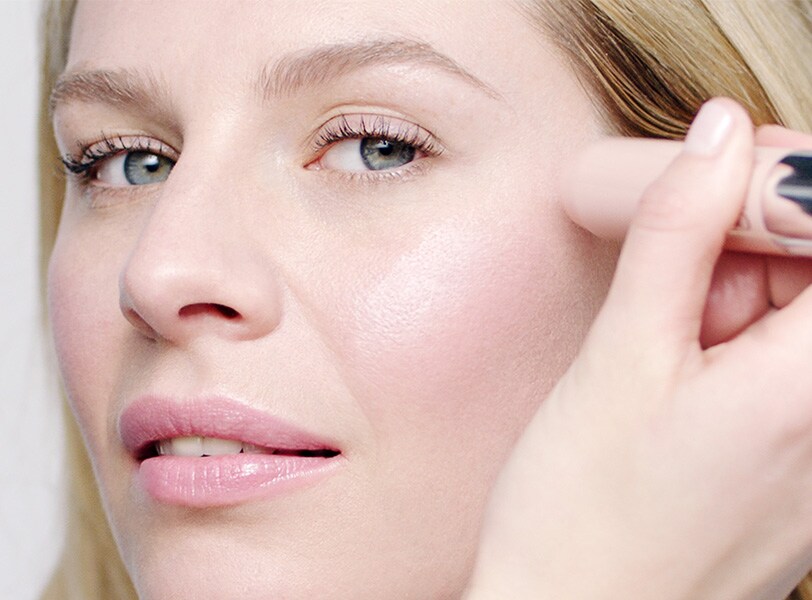 Video & Photos: Mosspark | Words: Julie Redfern