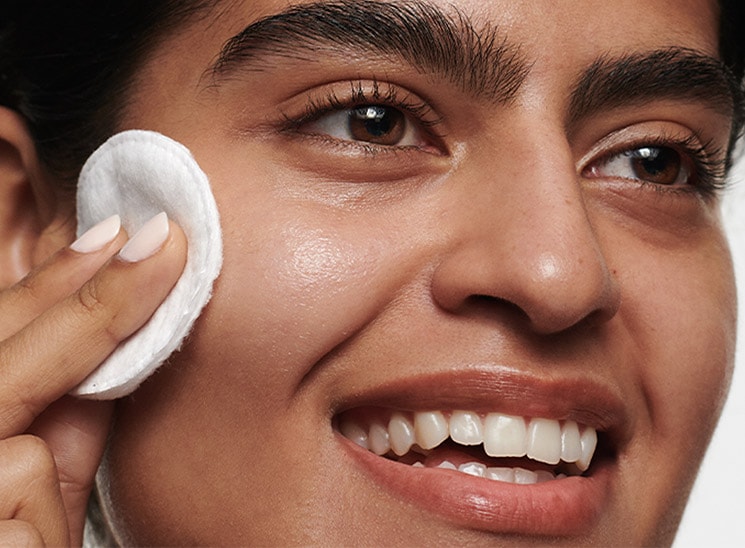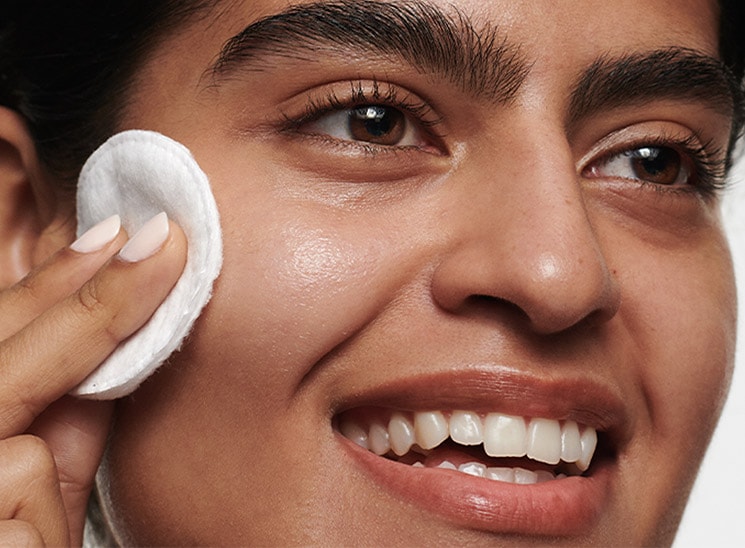 Get the skin of
your dreams at
night.
Beauty sleep–is it a real thing? It is if you do it right. Besides all the benefits that come with the recommended eight hours, nighttime is also a great time for your skin to relax, refresh, and soak in all the ingredients from your skincare routine. The trick is to curate your nighttime skin routine with products formulated to deliver the glowing skin of your dreams.
Step 1: Double cleanse.
Your night skincare routine order matters. Never go to bed with your makeup on; any trace of makeup or dirt left on skin overnight can cause bacteria or clog pores, which can lead to blemishes. First cleanse skin with
Take the Day Off™ Cleansing Balm
, which dissolves dirt, makeup, pollution, and impurities thanks to its silky-but-grippy texture. The formula transforms into a nourishing oil as you massage it into your skin, working to break up and dissolve away residue. Rinse well with warm water and pat dry with a clean towel. Then lather up with one of our
foaming cleansers
that removes even more dirt and pollution. Rinse and dry again, then move to the next step.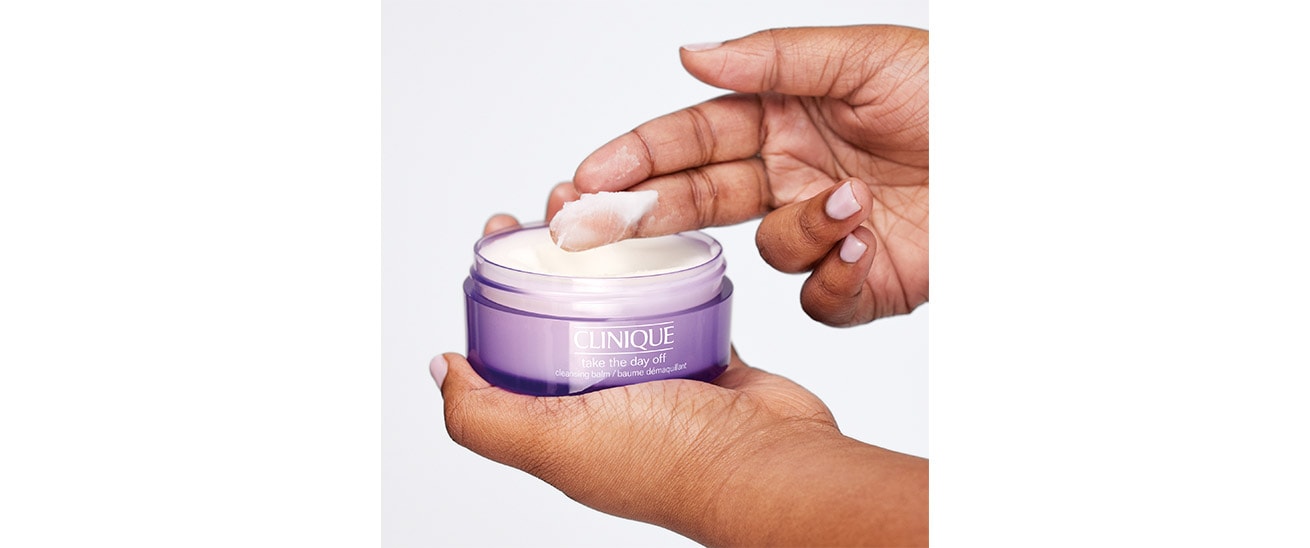 Step 2: Add a gentle peel.
For an ultra-gentle yet effective daily exfoliation, sweep
Clarifying Lotion
over skin to get rid of unwanted flakes and dullness. To up your nighttime skincare routine game, an exfoliating acid peel 2-3 times a week can make all the difference in your glow. Our
Clarifying Do-Over Peel
is gentle enough to use multiple times a week, while effective enough to reveal millions of fresher cells with every use. Its 32% Micro-Acid+ Complex helps boost cell renewal through multi-level exfoliation. That means it's removing surface dead skin cells helping tackle future imperfections. The result? Skin is primed for your following nighttime skincare steps and looks radiant in just one application.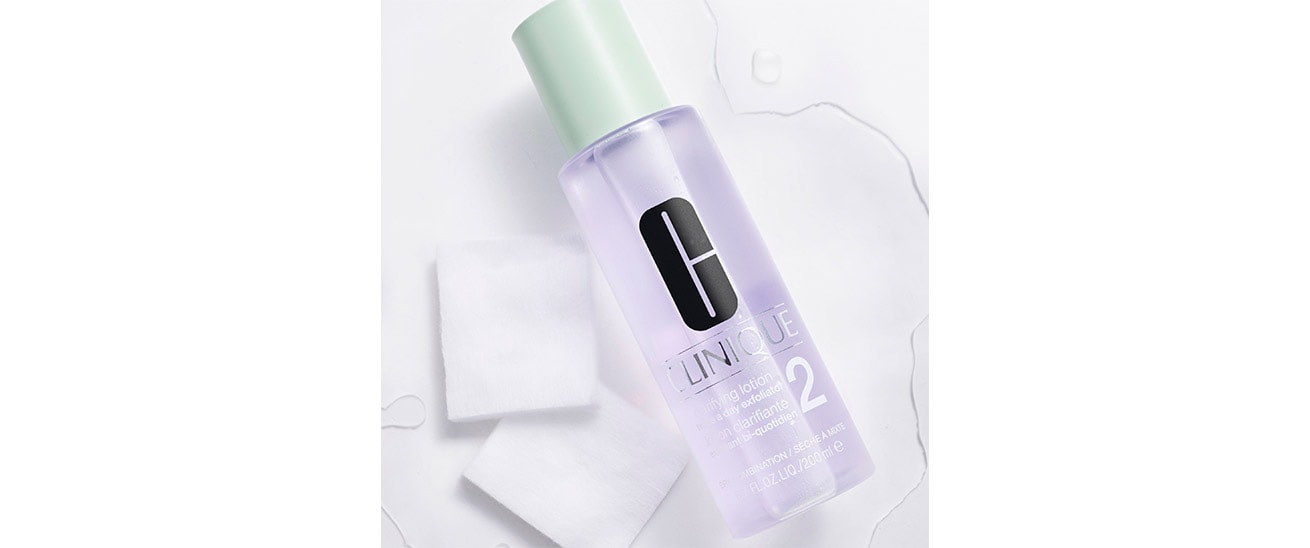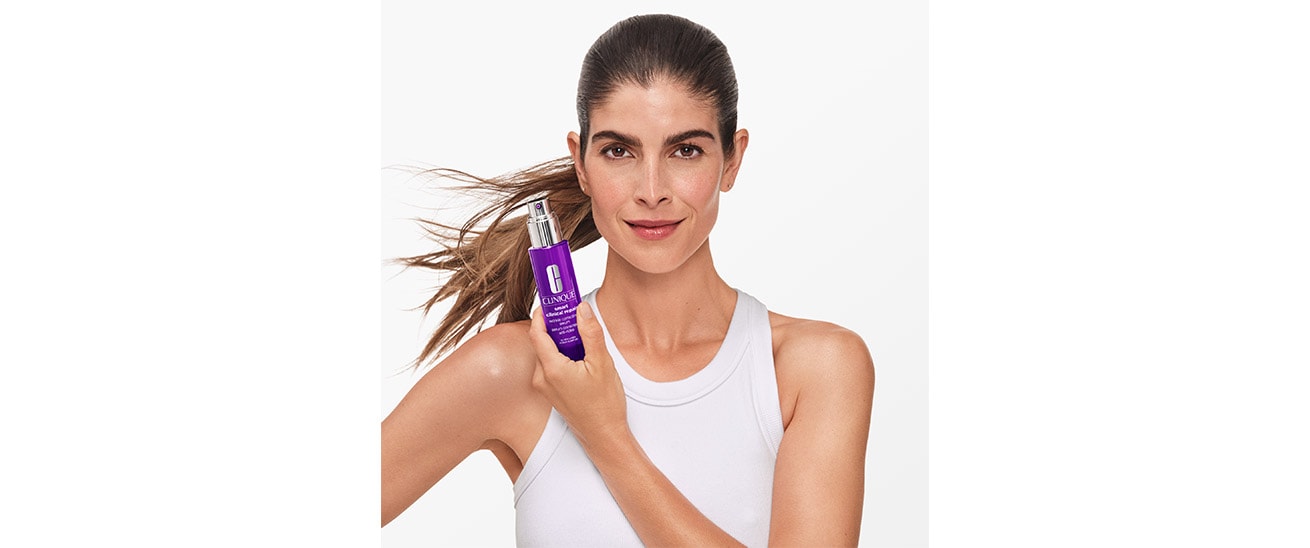 Step 4: Bring in the moisture.
Hydration is the final—and always important—nighttime skincare routine step. At night, your moisturizer can absorb deeply into skin undisturbed, helping support your moisture barrier when it's not being interrupted by daily dehydrators (think: sun, cold weather, pollution, air travel, etc.)
Moisture Surge™ 100H Auto-Replenishing Hydrator
is not only soothing with its gel-cream texture, but also packed with good-for-skin ingredients like aloe bioferment and hyaluronic acid to help attract and retain moisture. That plump dewy glow you're always looking for? It's your hydrated skin, and it can be yours. Switch out for
Moisture Surge™ Intense 72H Lipid-Replenishing Hydrator
in the winter months or if your skin is feeling extra dry.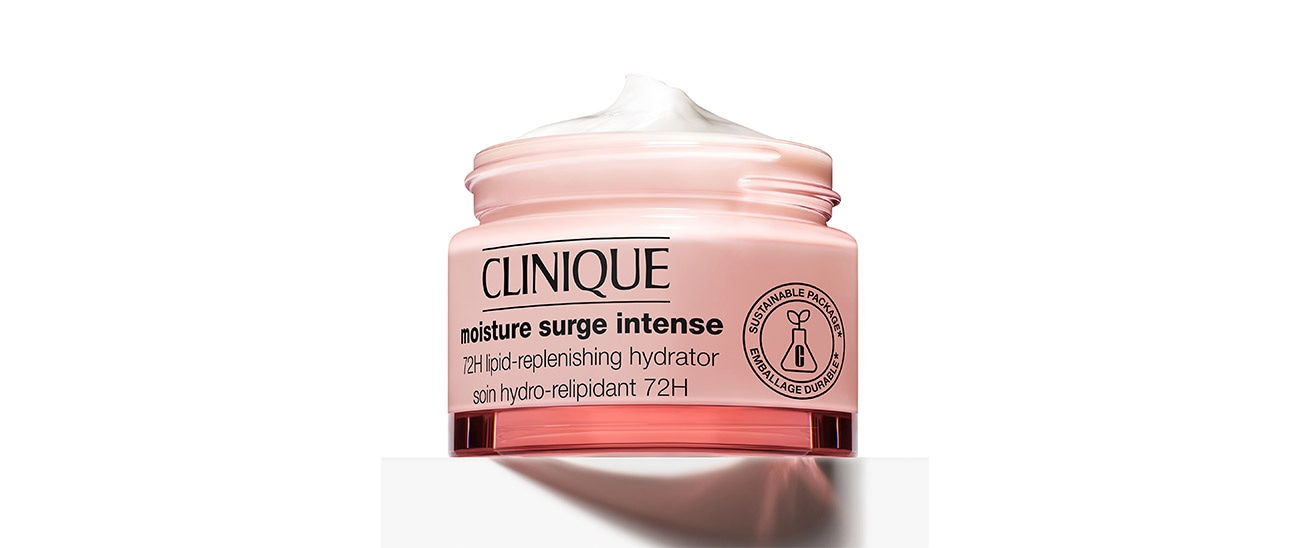 Now that you have your nighttime skincare routine in place, go to bed!