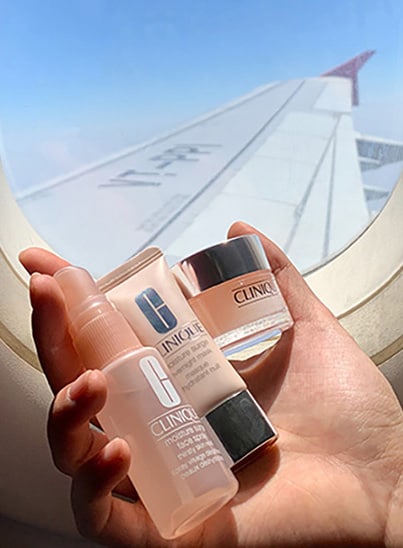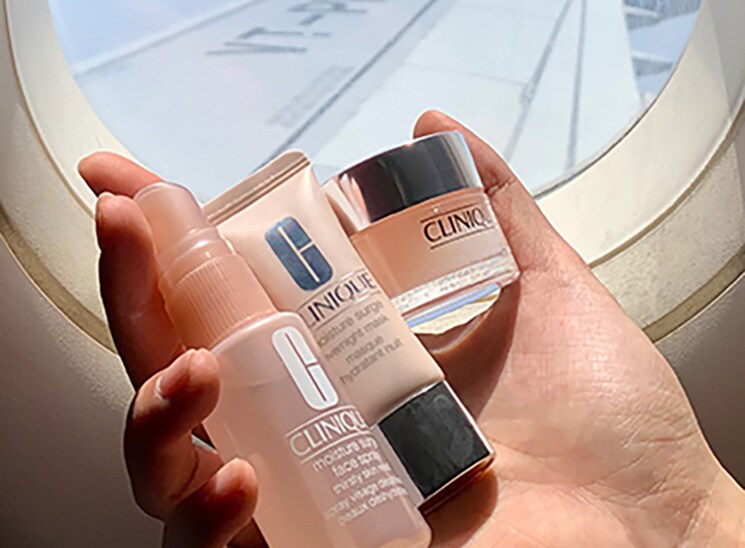 In Flight Hydration 101
Fact: Your skin can lose up to a half liter of water in a 7-hour flight. Here's how to keep it soft, hydrated, and glowing from takeoff to touchdown. Get ready to jet, set, and glow.
Whether you're on a short domestic flight or jet-setting across the world, your skin suffers a lot at 30,000 feet in the air. The biggest concern: dehydration. Did you know, your skin can lose up to a half liter of water in a 7-hour flight? Here's why: As air in the cabin gets continuously circulated throughout the flight, it loses moisture through evaporation. When the air is drier than your skin, it draws moisture out of your skin, which makes it dry, dull, and flaky. Keep hydrated and glowing from take off to touchdown with these smart tips and in-flight must-haves.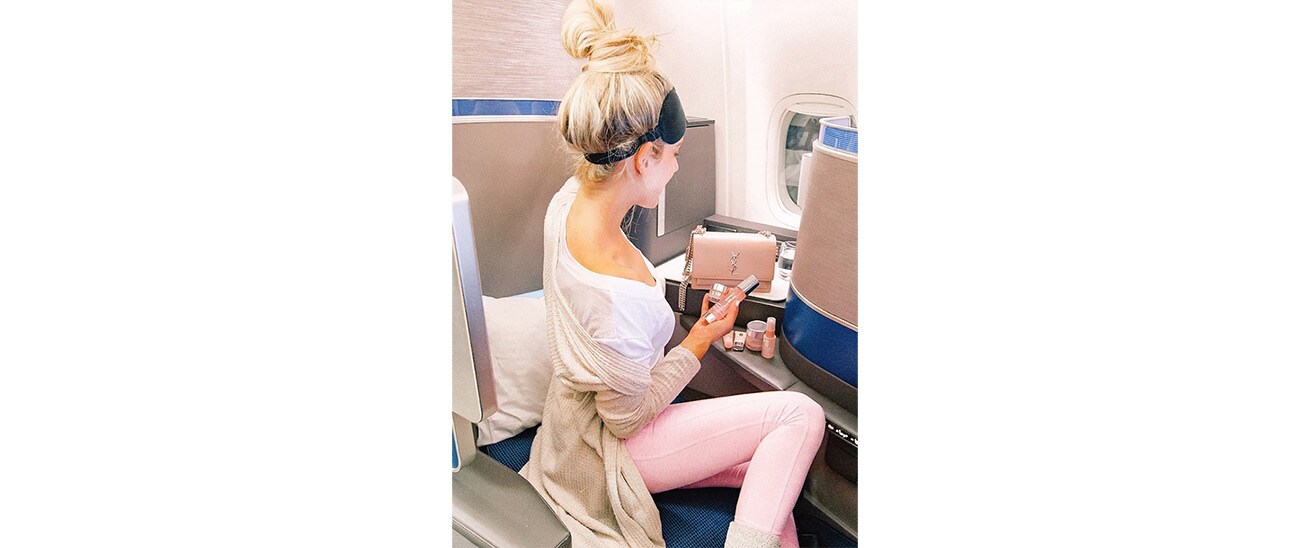 Tip #1: Pack a multi-tasking moisturizer.
If you pack one thing in your carry on, make sure it's a heavy-hitting moisturizer.
Moisture Surge™ 100H Auto-Replenishing Hydrator
hydrates like a rich cream, but absorbs instantly and feels light and cooling on the skin, so you can re-apply it throughout the flight and not feel like you're smothered in cream. It has two molecular weights of
hyaluronic acid
(a humectant that attracts and locks in hydration) to penetrate multiple layers of your skin for deep, long-lasting results. Bonus:
This multi-tasking marvel
can also be used to treat dry cuticles, de-frizz hair, and hydrate any dry patches.
Tip #2: Perk up tired eyes.
The first place to show exhaustion is often the eye area, especially when dealing with long security lines, red eye flights, and cramped seats. The skin around your eyes is very thin and delicate, and produces less oil, so it needs extra TLC. Try
Moisture Surge Eye 96-Hour Hydro-Filler Concentrate
, a light water-gel that instantly hydrates, tightens, and brightens eyes, so you'll look like you had a great night's sleep, even if you didn't. It also has
hyaluronic acid
, specifically formulated to plump up and rehydrate your eye area, reducing the look of fine dry lines. And remember, don't forget your lids—they're just as susceptible to dryness as your undereyes.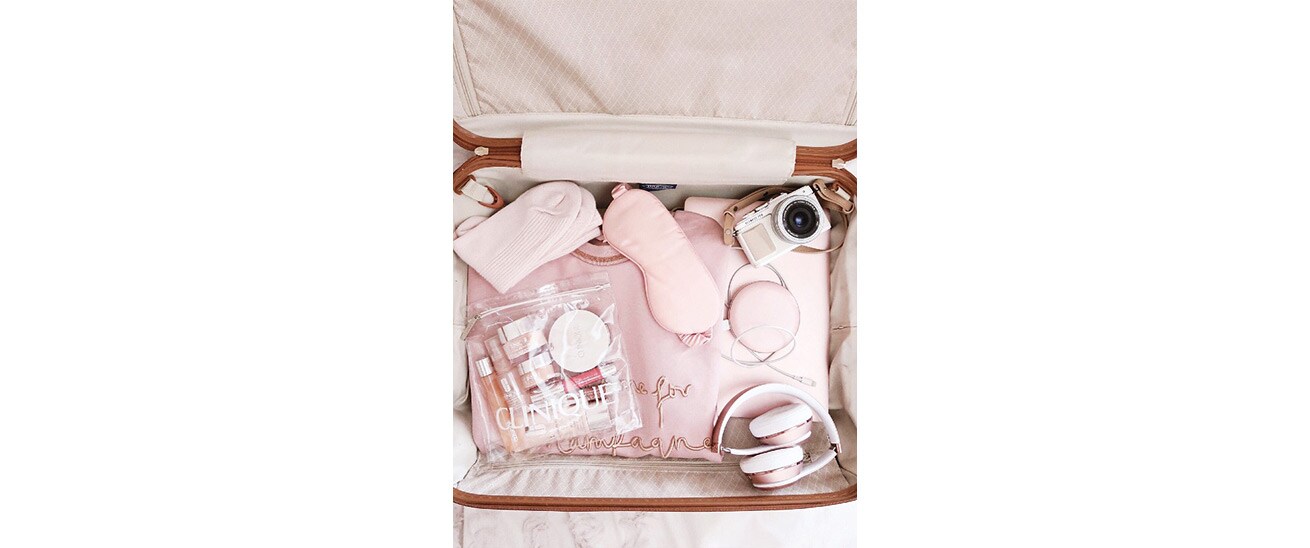 Tip #3: Refresh throughout the flight.
Keep up the hydration throughout your flight with a quick spritz of
Moisture Surge Face Spray Thirsty Skin Relief
. This refreshing, oil-free spray instantly quenches and soothes thirsty skin with a fine, cooling mist. It's loaded with
activated aloe water
and antioxidants to help neutralize the environmental aggressors in stale cabin air that can sap your glow. Repeat after us:
Mist, mist ahhh
.
Tip #4: Lock it in for the long haul.
For overnight flights, what's easier than a mask you can apply and leave on during a long nap?
Moisture Surge Overnight Mask
is a rich, creamy face mask that penetrates deeply to nourish your skin with long-lasting hydration. Apply a thick layer (don't worry—it's sheer, so no one will notice), pop those ear plugs in, and bliss out. When it's time to deplane, if there's any residue left, just wipe it off, and head on to your next adventure, refreshed and ready to go.
Words: Joelle Wellington | Photos courtesy of: Katie's Bliss and @katiesbliss