When Freddy Cousin-Brown (a.k.a. Freddy My Love) isn't in front of a camera, she's usually on a plane heading to stylish destinations around the globe, like St. Petersburg, Bangkok or Los Angeles. What does she pack in her carry-on? "The Clinique All About Moisture Set has some of my favorite products for travel," says Freddy.
"You can only get it at the airport, and it's a really amazing value for the products you get inside. They're all travel-size, which is important because my skin gets so dry on planes."
Here, Freddy dishes on the set of in-flight essentials she loves for both its portability and skin-perfecting benefits.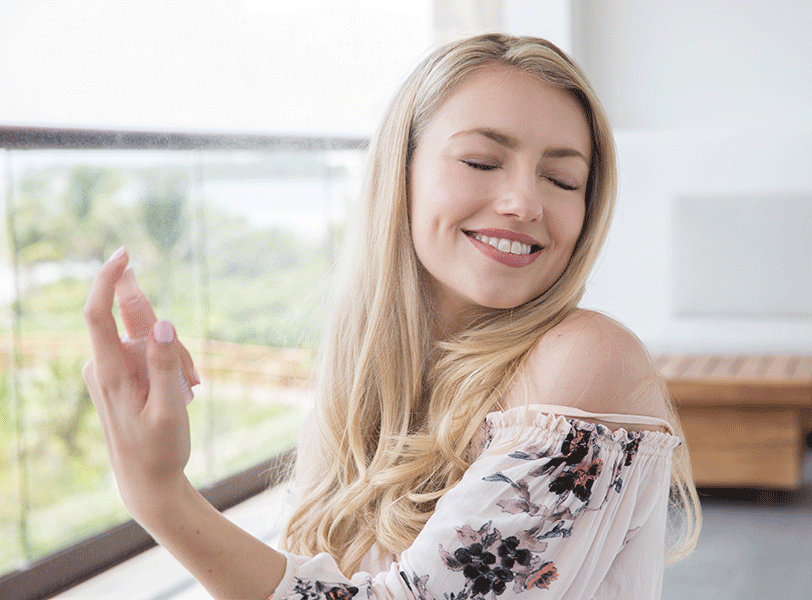 Pick 1: Mist up, up and away.
In the plane cabin, Freddy mists on Moisture Surge Face Spray Thirsty Skin Relief, which helps skin stay moisturized with a soothing dose of aloe. "I hate getting dry skin on the plane, my face always feels so tight. I'll quickly spray my face, and it instantly feels more supple and hydrated."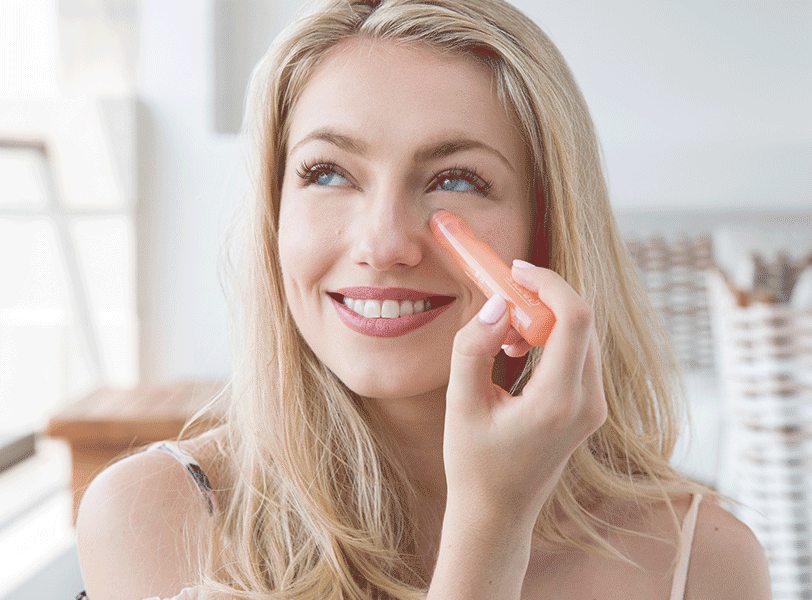 Pick 2: Eyes on the fly.
A great eye treatment is key for fighting the look of jet lag and long-haul flights. Freddy uses All About Eyes Serum De-Puffing Eye Massage, which contains caffeine, potent antioxidants and soothing botanicals to brighten the eye area and help reduce puffiness. It's also packed with hyaluronic acid, and is so lightweight that it can be used under or over makeup. Freddy's favorite part? "The metal rollerball is so cooling. I love giving myself a little eye massage—I find it really helps to reduce puffiness."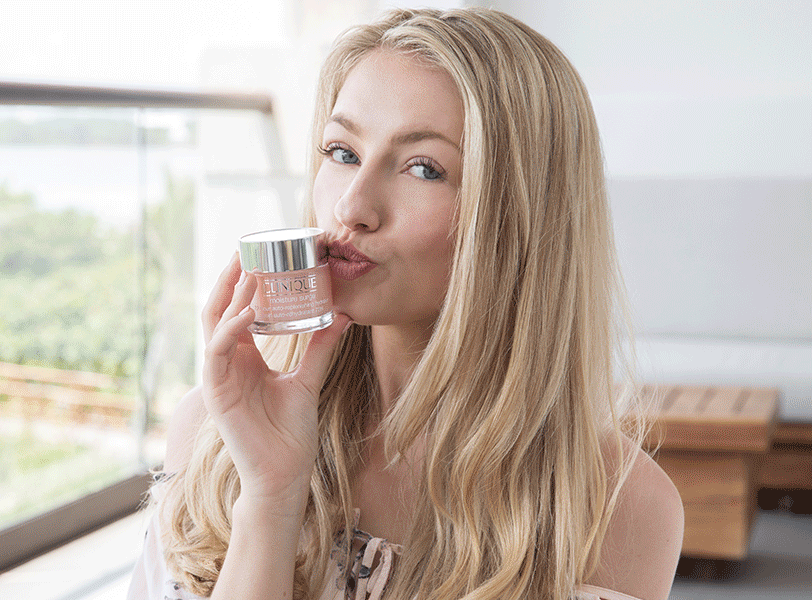 Pick 3: First-class hydration.
Finally, Freddy's must-have while she's on the fly: Moisture Surge 72-Hour Auto-Replenishing Hydrator. "It's an amazing gel-cream hydrator that I love to use when I'm away. It has hyaluronic acid in it, so it really gives you that plumpness in your skin." It's also a great multi-tasker when you want to pack light. You can use it as a five minute mask, to soothe dry cuticles, and to quickly hydrate any dry, ashy areas on your body, like your knees or elbows. Pretty genius, right?
Photos: Erik Tanner | Video: Tinklevision | Words: Mari Tzikas Suarez