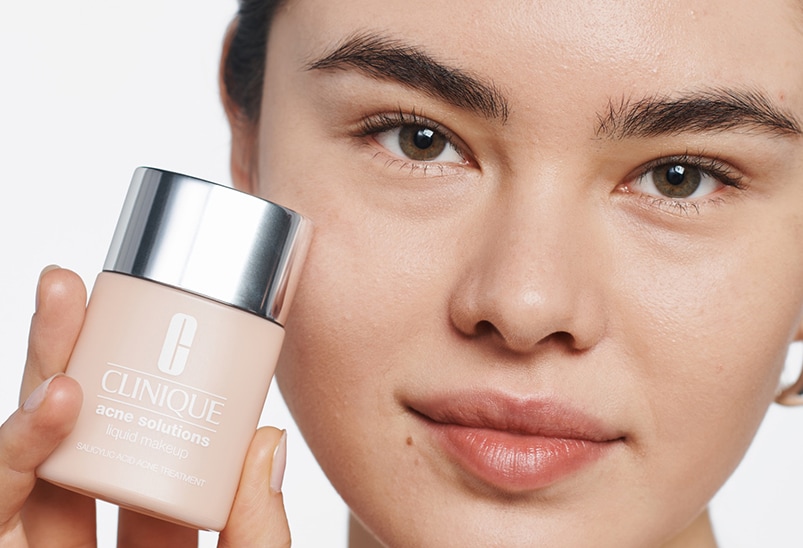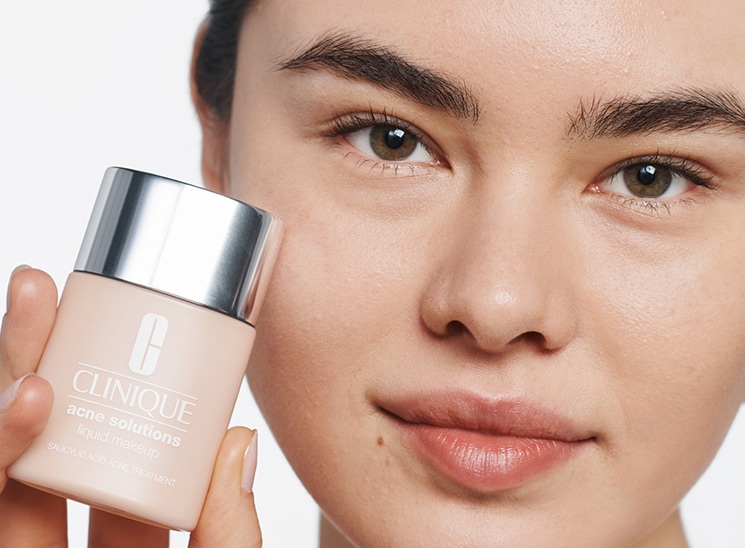 The best way to battle a breakout.
Breakouts happen for a variety of reasons: not removing your makeup before bed, hormonal acne, overactive oil glands…the list goes on. The occasional pimple is an inevitable part of life, which is why we've perfected the art of covering it up while making it go away at the same time. Here are our foolproof makeup tips for acne.
Prep it first.
Makeup always looks better on healthy skin, whether you have acne or not. This is why committing to a consistent skincare routine will keep your skin in good shape while keeping breakouts at bay. Our
3-Step Skin Care System
is considered iconic for good reason, especially when used twice a day. Cleansing, toning, and moisturizing will create a smooth, clean, moisturized canvas so your skin will look great and your makeup even better.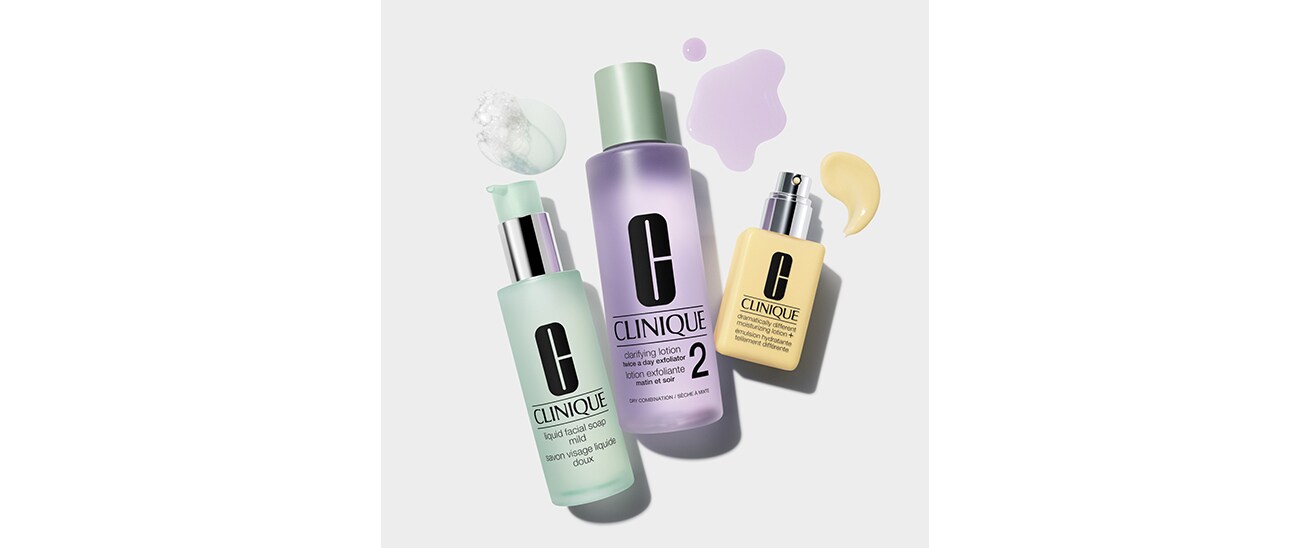 Spot treat.
A pimple can still pop up even when your routine is flawless. When this happens, leave it alone. We know it can be tempting to poke and try to pop…but resist. Touching a pimple can lead to it becoming even more enflamed and can even result in a scar. Instead, add a topical treatment like
Acne Solutions Clinical Clearing Gel
, a salicylic acid-based treatment that helps clear breakouts.
Choose makeup with skincare.
No matter if you like the no-makeup makeup look or if you like to go full glam, choose complexion products that integrate skincare ingredients into their formulas. That way you'll be doing double duty: treating your skin while going about your day. The trick to how to cover acne lies in your choices, and we recommend
Acne Solutions Liquid Makeup
because it treats acne and excessive oil production while preventing future breakouts at the same time.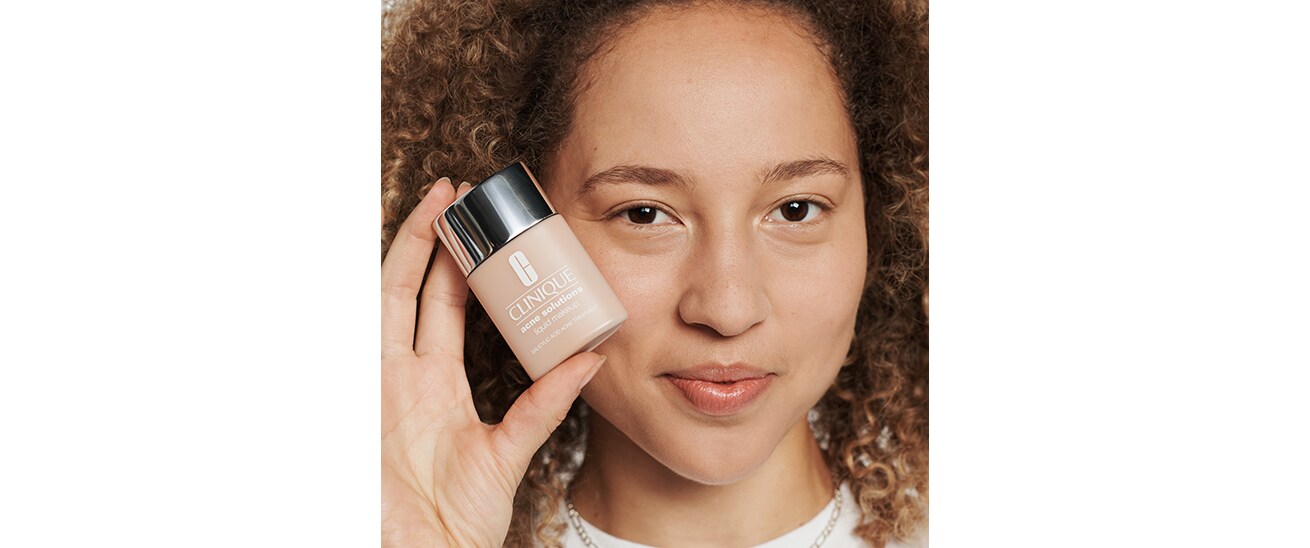 Wash it off. Twice.
We know you know not to go to bed wearing your makeup, but making sure you're cleansing thoroughly is key. Makeup tips for acne also involve taking off said makeup by double cleansing. Before you move onto your cleanser mentioned above, warm
Take The Day Off Cleansing Balm
in your hands then massage over face. This silky balm formula loosens and dissolves makeup, ensuring you won't experience future breakouts from left behind dirt or foundation.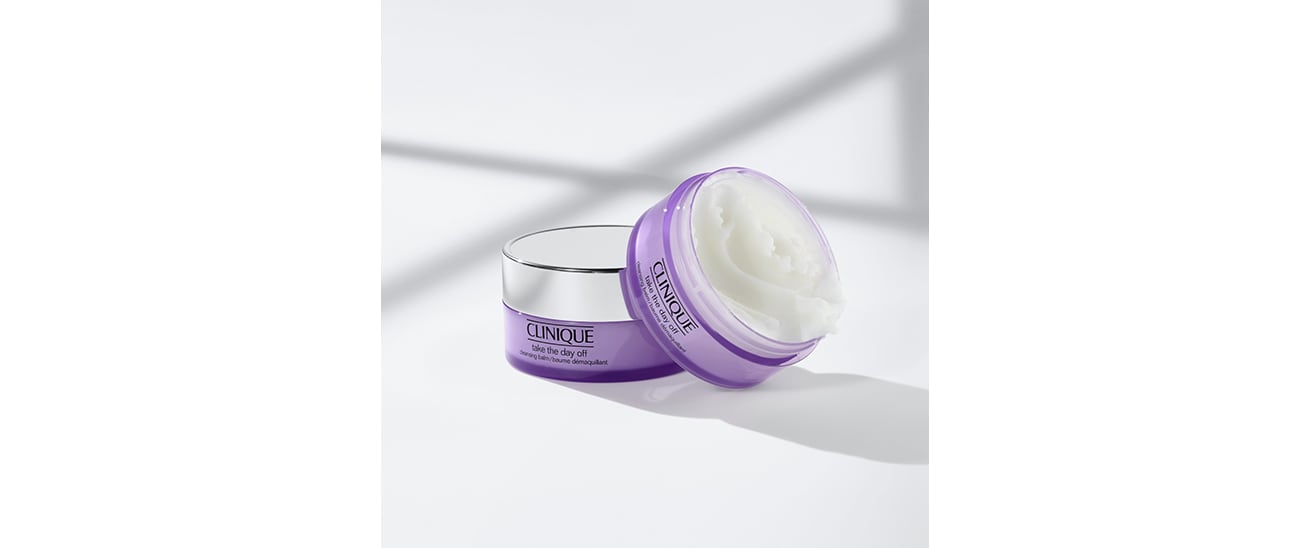 What are some other ways you battle breakouts?