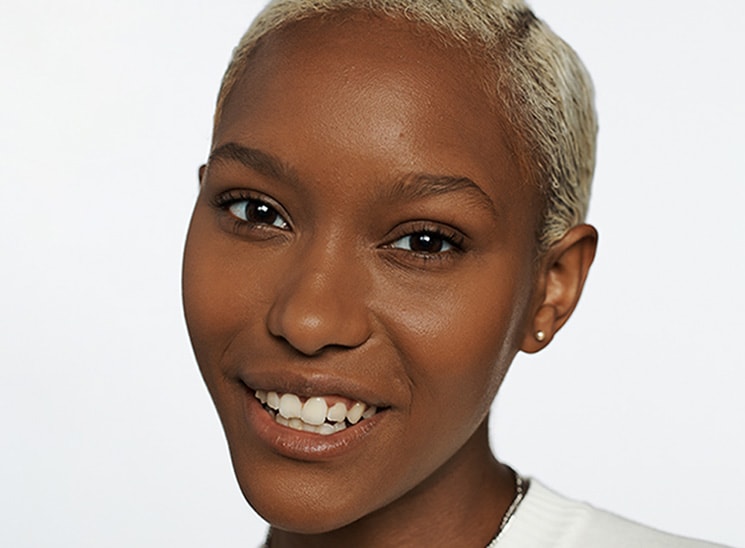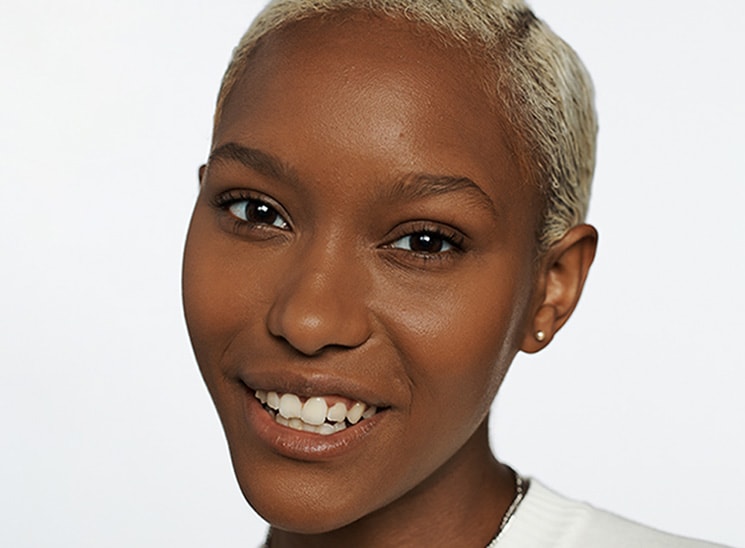 How to get that golden hour glow.
Is it golden hour, or did you just get really good at faking it? When the seasons change and rooftop bars beckon, it's time to evoke summer without the sun damage. Think warmer foundation shades, natural bronze makeup, and a glowy lip to match. You can achieve the golden hour glow you dreamt about every time it snowed and you had to add a layer. It's time for real summer with a faux summer look.
Step 1: Rethink your foundation shade match
"When winter becomes summer, we find ourselves out and about more often. That gives us a couple good reasons to look at our foundation," says John Miller, Director of Global Education Development for Clinique. "SPF is even more important as the skin is exposed to more damaging UV rays. If you're not wearing SPF 30+ all the time, it's likely your skin tone may be a little deeper than in winter. I would recommend making sure your foundation and skincare have sufficient SPF protection and re-match your shade to help fake a summer glow."
Even Better Clinical Serum Foundation Broad Spectrum SPF25
is packed with skin-loving ingredients like UP302 to target dark spots, vitamin C to help restore radiance, and salicylic acid to help smooth skin. Start with an even base of this matte foundation, applying with either a foundation brush, a damp beauty sponge, or clean fingertips. Try it out for yourself right on your phone with our
virtual try-on feature
.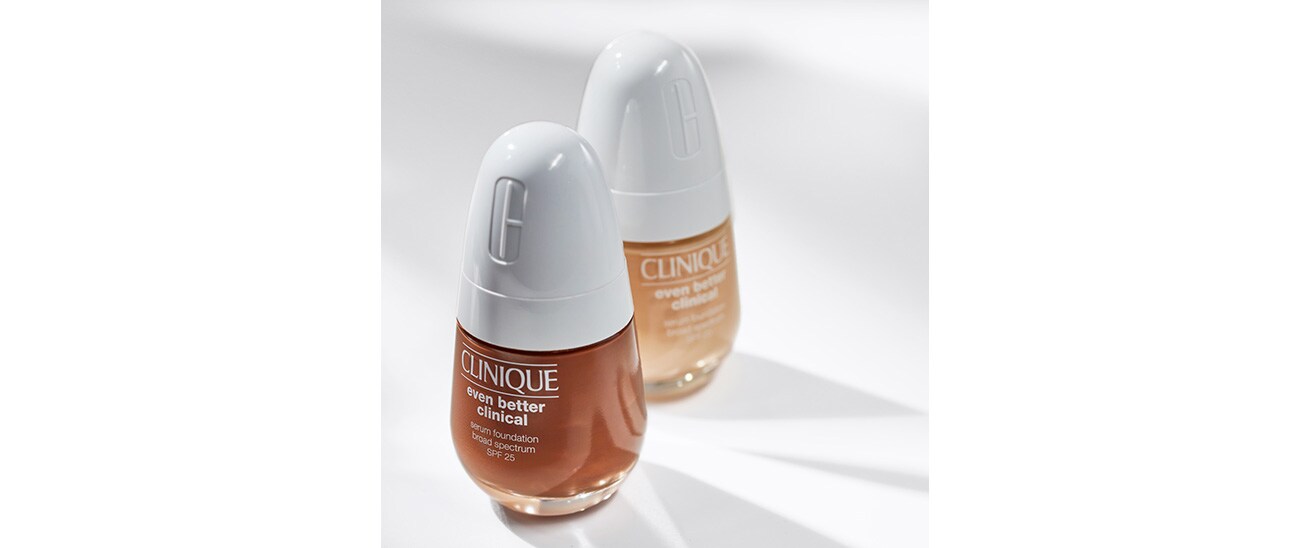 Step 2: Sculpt your look with bronzer
Once your base is set, you can begin building out your glowing skin look with a bronzer—but the real trick is where you place the product. "It's really about making the bronzer serve your purposes," says Miller. "There's a subtle bronzing that can happen all around the face, or a more obvious 'high point' bronzing technique which places the bronzer only on the highest features like the bridge of the nose, the top of the forehead and cheekbones. Maybe even a little dab on the chin."
The
True Bronze Pressed Powder Bronzer
is the perfect golden hour product for glowing skin. Its lightweight feel and radiant finish is formulated for seamless application and that flawless sun-kissed result. It also builds effortlessly so you can decide just how golden you want to go.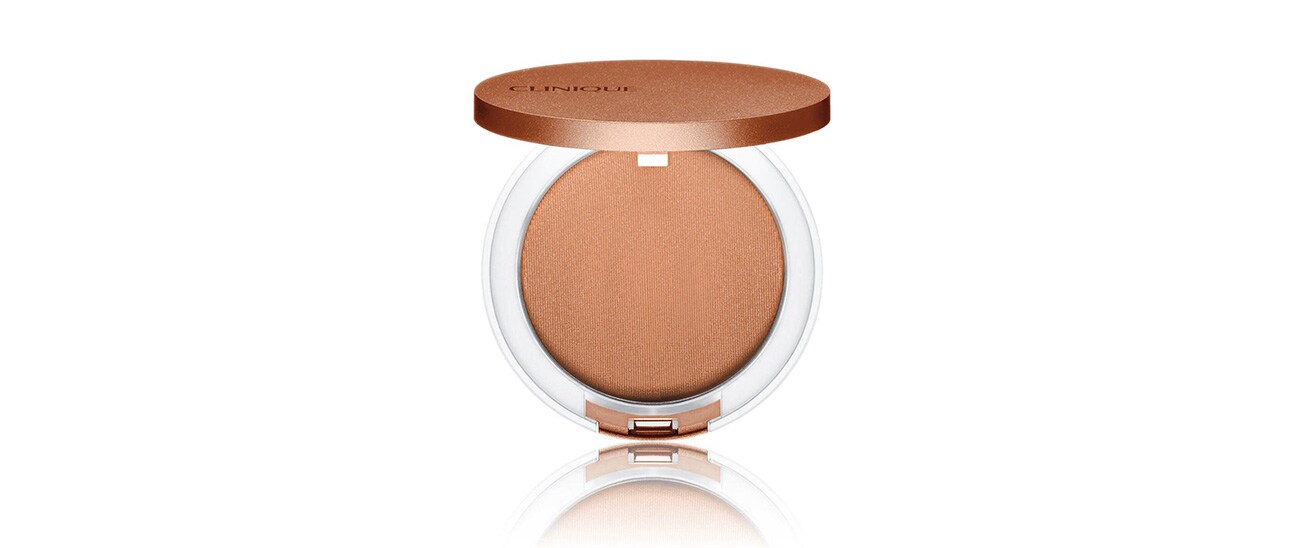 Step 3: Choose a nude lipstick
The look is post-beach day, so a Hollywood red lip might miss the mark if you're looking for a golden glow. "A casual, nude lip is a nice complement to the bronzed and glow-y skin," says Miller. "Try applying your favorite nude lipstick with your fingers for a soft, un-lined look that fits into the beachy feeling."
Even Better Pop Lip Colour Foundation
has 19 shades so you can find your perfect neutral. The formula is ultra-nourishing with vitamin E while delivering a creamy matte finish. You can also use our amazing
virtual try-on feature
to discover your perfect neutral shades.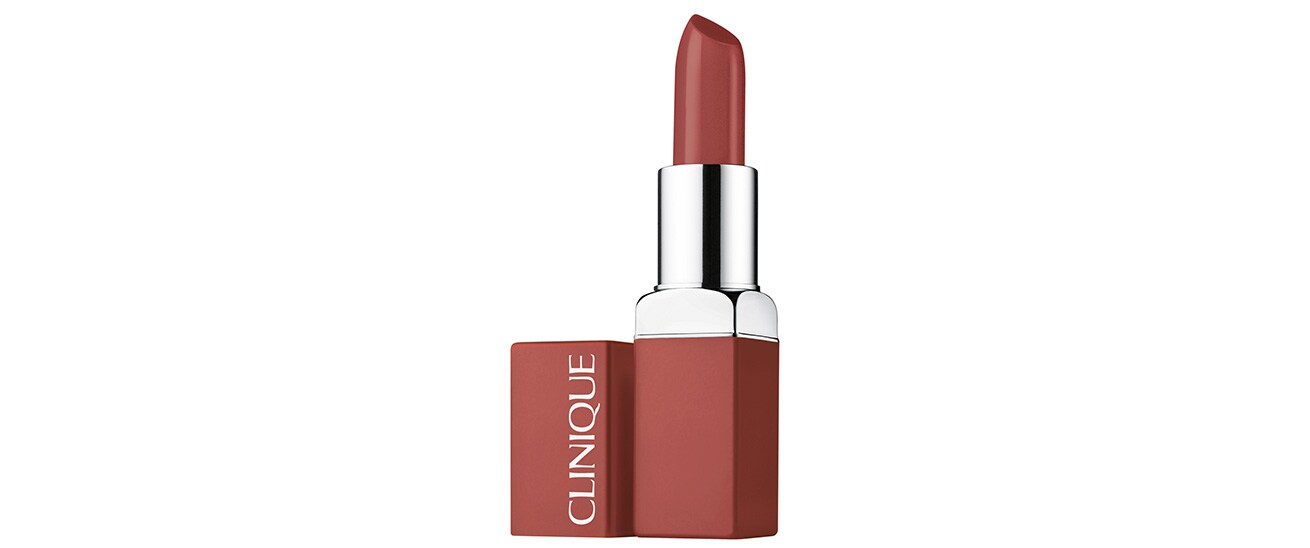 Step 4: Bump up the blush
Another way to take your glowing skin to the next level this summer? "Bumping up the blush is a general trend that seems to be happening this year. I love integrating a little blush into bronzing," says Miller. "Using a neutral to pink blush on the apples of the cheeks along with your bronzer can add a flushed 'just in from outside' look to the skin. It's a healthy, active look that I think is super fun."
Grab your favorite shade of
Cheek Pop
for this purpose – it's buildable and always adds a burst of brightness to any look.
How are you faux glowing this summer?