If you have dry, dehydrated skin, then you know what winter brings—cracked, flakey skin that feels irritated and itchy, no matter how much moisturizer you slather on. That is exactly the problem our scientists set off to solve by developing Moisture Surge Intense 72H Lipid-Replenishing Hydrator—a moisturizer that hydrates and soothes dry skin types.

"The clinical lab results were so powerful, we set out to test it in the real world. We chose Siberia, during the extreme conditions of winter, as the ultimate stress test," says Janet Pardo, Senior Vice President of Global Product Development at Clinique. Here's what happened: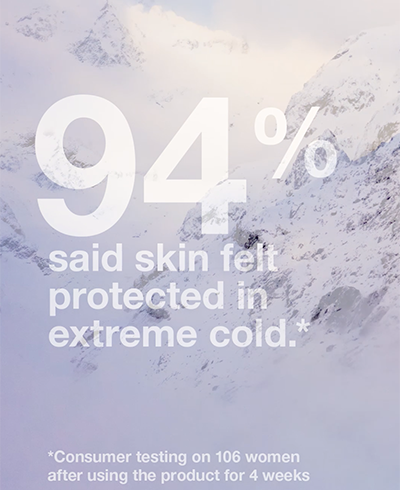 Lipids to the rescue.
"Very dry skin often has a compromised skin barrier, particularly in cold weather. This means water is continuously escaping from your skin, and that's why it is often cracked, red, irritated and feels tight. To help repair the skin's barrier, you need lipids. They provide immediate nourishment to help improve the integrity of your skin's surface, keeping water in and protecting it from the elements," explains Janet. "The formula's Auto-Replenishing Lipid-Filler Technology delivers a trio of lipids to help repair and strengthen your skin's barrier, retaining moisture. "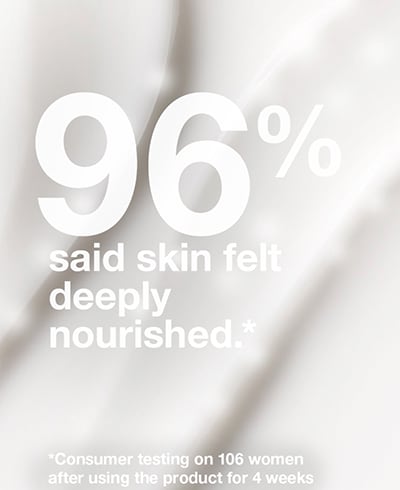 Soothing hydration.
Skin that is dehydrated and irritated needs intense soothing hydration to feel nourished. "Cica, also known as tiger grass, is a centuries old traditional plant that's been used in Chinese medicine for its healing and soothing properties," says Janet. "In Moisture Surge Intense, it works with the lipids and other repairing and hydrating ingredients to help calm and soothe very dry skin."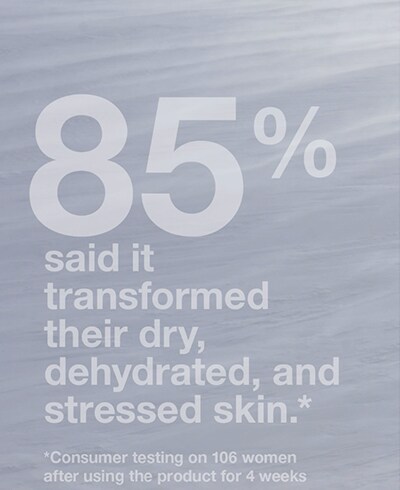 Nourishment and repair.
"The core of our Moisture Surge facial hydrators has this powerful trio: hyaluronic acid, activated aloe water and caffeine. They work together to not only attract and retain water in your skin, but they also help support your skin's internal water source, so water is constantly circulating through your skin," explains Janet. "This Auto-Replenishing Technology is in the new Moisture Surge Intense formula as well, and combined with the lipids and cica, helps to transform dry skin. It is replenishing hydration, repairing a compromised barrier, and helping your skin feel nourished and protected all at once."
Delicate skin needs a delicate touch.
"If you have fragile, delicate skin, use your ring finger to apply moisturizer. A lot of people already do this for eye cream, because your ring finger is the weakest, so you won't over manipulate your skin," advises Janet. "First, dot moisturizer on to your cheeks, then blend all over, especially the areas where you tend to be drier and more dehydrated. Cover the jawline too because you need a strong barrier all over," advises Janet. "